Chemotherapy drug shows promise in relapsing MS
German pharma major Merck KGaA (MRK: DE) has presented a compelling new efficacy and safety analysis from a study of cladribine in relapsing multiple sclerosis (MS), despite this drug being better known as a chemotherapy treatment.
Up until now, cladribine has been used mainly to treat hairy cell leukemia and occasionally other types of leukemia and lymphoma, marketed under the names Leustat or Litak.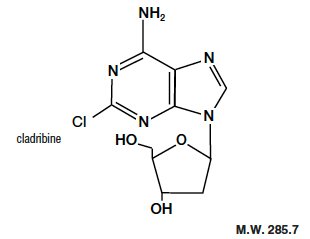 But the new cladribine findings, presented at the Annual Meeting of the American Academy of Neurology, are from a retrospective sub-group analysis of the Phase III CLARITY trial in 289 relapsing MS patients with high disease activity.
They demonstrated a statistically-significant reduction in the risk of disability progression and relapse with cladribine tablets at a dose of 3.5mg/kg compared with placebo in patients who were either treatment naïve or had prior disease modifying drug (DMD) exposure.
Gavin Giovannoni, a lead investigator in the CLARITY studies and chair of neurology at Barts and The London School of Medicine and Dentistry in the UK, said: "We know that a proportion of patients with MS have a higher risk of relapse and disability progression than the broader population.
"These data are important since they indicate that patients in the high disease activity subgroup treated with cladribine tablets showed a greater response than that seen in the overall CLARITY trial population."
Luciano Rossetti, head of global research and development for the biopharma business of Merck, said: "Cladribine tablets are thought to selectively target the adaptive immune response in MS, and may be able to address a medical need in those patients already at higher risk of disability progression or relapses."
28-04-2017
S0urce: https://www.thepharmaletter.com/