UK's Medical Research Council identifies two drugs with potential in Alzheimer's
Scientists from the UK's Medical Research Council (MRC) have identified two drugs which have the potential to block a pathway that leads to brain cell death, offering hope for a potential therapy in dementias such as Alzheimer's and Parkinson's.
The MRC is a publicly-funded charitable body that carries out research in a network of universities and hospitals across the UK.
The team made headlines in 2013 with the discovery of a chemical that, for the first time, was shown to prevent neurodegeneration, using mouse models.
While that compound was later found to have an unsuitable safety profile, the researchers have now discovered drugs which produce the same effect, one of which is already licensed for use in another therapy area.
The drugs are trazodone hydrochloride, a licensed antidepressant and anticancer candidate dibenzoylmethane (DBM).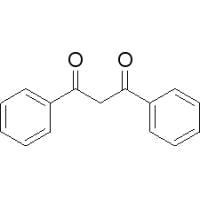 trazodone hydrochloride                                         dibenzoylmethane

Professor Giovanna Mallucci, who led the team from the Medical Research Council's Toxicology Unit in Leicester and the University of Cambridge said: "We know that trazodone is safe to use in humans, so a clinical trial is now possible to test whether the protective effects of the drug we see on brain cells in mice with neurodegeneration also applies to people in the early stages of Alzheimer's disease and other dementias."
"We could know in two to three years whether this approach can slow down disease progression, which would be a very exciting first step in treating these disorders."
"Interestingly, Trazodone has been used to treat the symptoms of patients in later stages of dementia, so we know it is safe for this group. We now need to find out whether giving the drug to patients at an early stage could help arrest or slow down the disease through its effects on this pathway."
20-04-2017
Source: https://www.thepharmaletter.com/